Uncovering Houston's Lesser-Known Parks
Did you know that Houston ranks #1 among the nation's 10 most populous cities in total acreage of parkland? Despite our reputation as a sprawling concrete jungle, we're surrounded by hidden parks, lush oases, and vast green spaces. Houston boasts an impressive network of 366 parks, 200+ green spaces, and 125+ miles of hike-and-bike trails. While Memorial Park and Hermann Park steal the spotlight, we invite you to join us in uncovering the city's lesser-known hidden gems.
River Oaks Park: A Fairy Tale Come True
Nestled within the upscale River Oaks neighborhood, Pumpkin Park, also known as River Oaks Park, is a hidden gem that offers a delightful retreat for families and children. This charming park is renowned for its iconic pumpkin-shaped sculpture, which adds a touch of whimsy and serves as a unique focal point. With its well-manicured lawns, shaded picnic areas, and playgrounds equipped with swings, slides, and climbing structures, Pumpkin Park provides a haven for families to enjoy quality time together. Children can explore the park's inviting play areas, while parents can relax on benches or engage in leisurely walks along the park's scenic pathways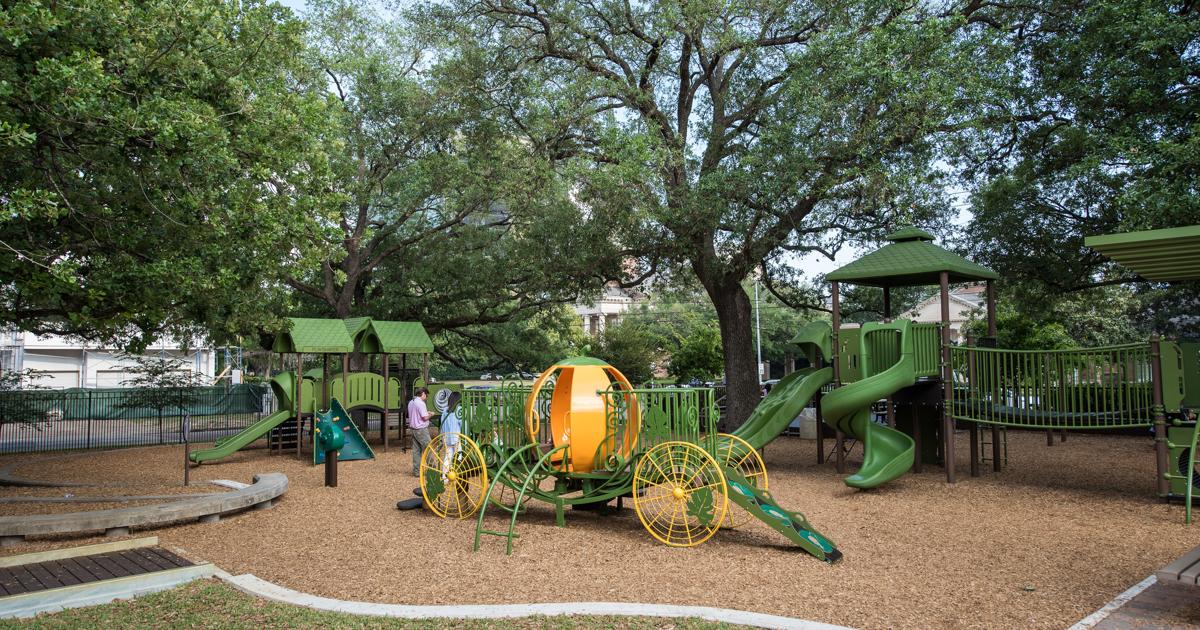 Donovan Park: A Whimsical Wonderland in the Heights
Nestled within the Heights neighborhood, Donovan Park is a picturesque haven that combines nature and imagination. Inspired by Alice in Wonderland, the park boasts enchanting sculptures, mazes, and interactive play areas. Kids can embark on an imaginative journey while exploring castle-themed structures, slides, and swings. The park also offers walking trails, picnic areas, and beautiful green spaces for leisurely strolls and relaxation.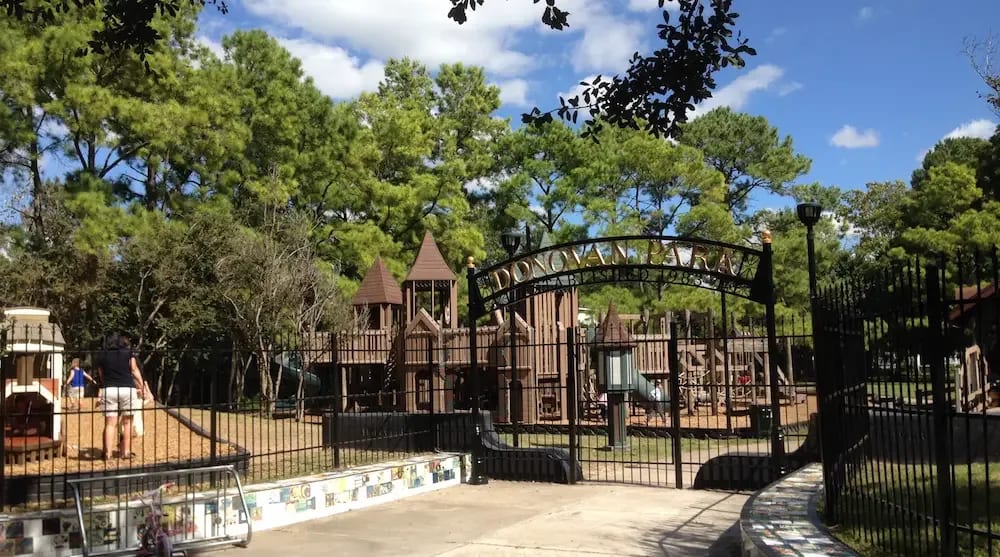 Fire Truck Park: Spark the Fun with A Tribute to Heroes
Pay homage to firefighting heroes at Fire Truck Park, located in the West University Place / Southside neighborhood. Originally utilizing decommissioned fire trucks, the park now features a play structure shaped like a fire truck, complete with a merry-go-round, climbing walls, and more. With a large playground, picnic areas, and open spaces, Fire Truck Park is perfect for family picnics and outdoor games.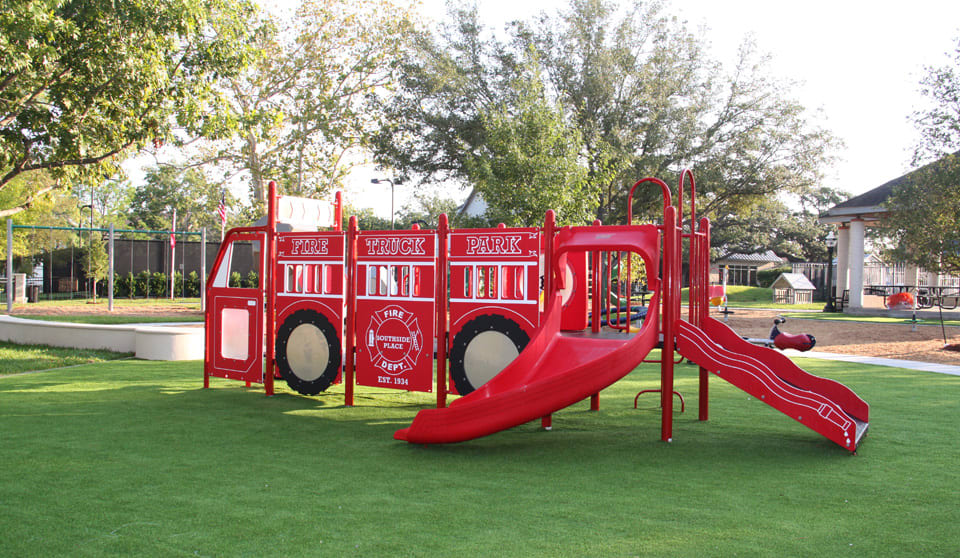 Wier Park: Tranquil Oasis in Rice Military
Escape the city's fast pace at Wier Park, nestled in Houston's Rice Military neighborhood. This tranquil oasis offers beautifully landscaped grounds, walking trails, and a serene pond for quiet reflection and relaxation. The park features a playground, basketball court, and ample green spaces for picnics or leisurely games of frisbee with family and friends.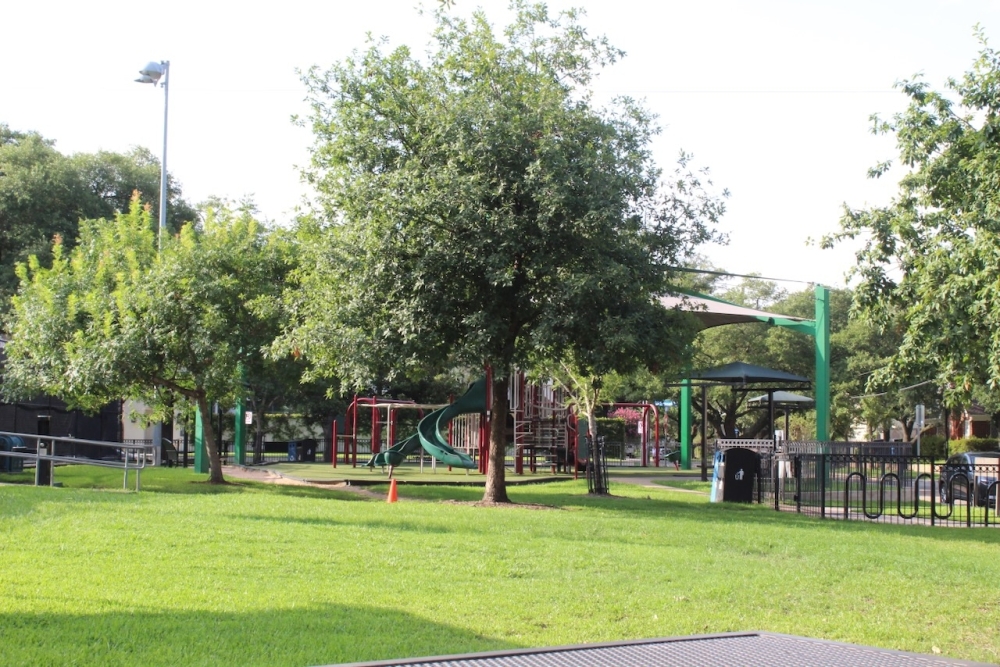 Travis Spark Park: Igniting Imagination and Play
Located adjacent to Travis Elementary School, Travis Spark Park harmoniously blends nature and play. The park's vibrant playground boasts unique climbing structures, swings, and slides for endless fun. Sprawling fields invite families to picnic, fly kites, or engage in friendly sports activities. Travis Spark Park serves as a valuable resource for both students and the community.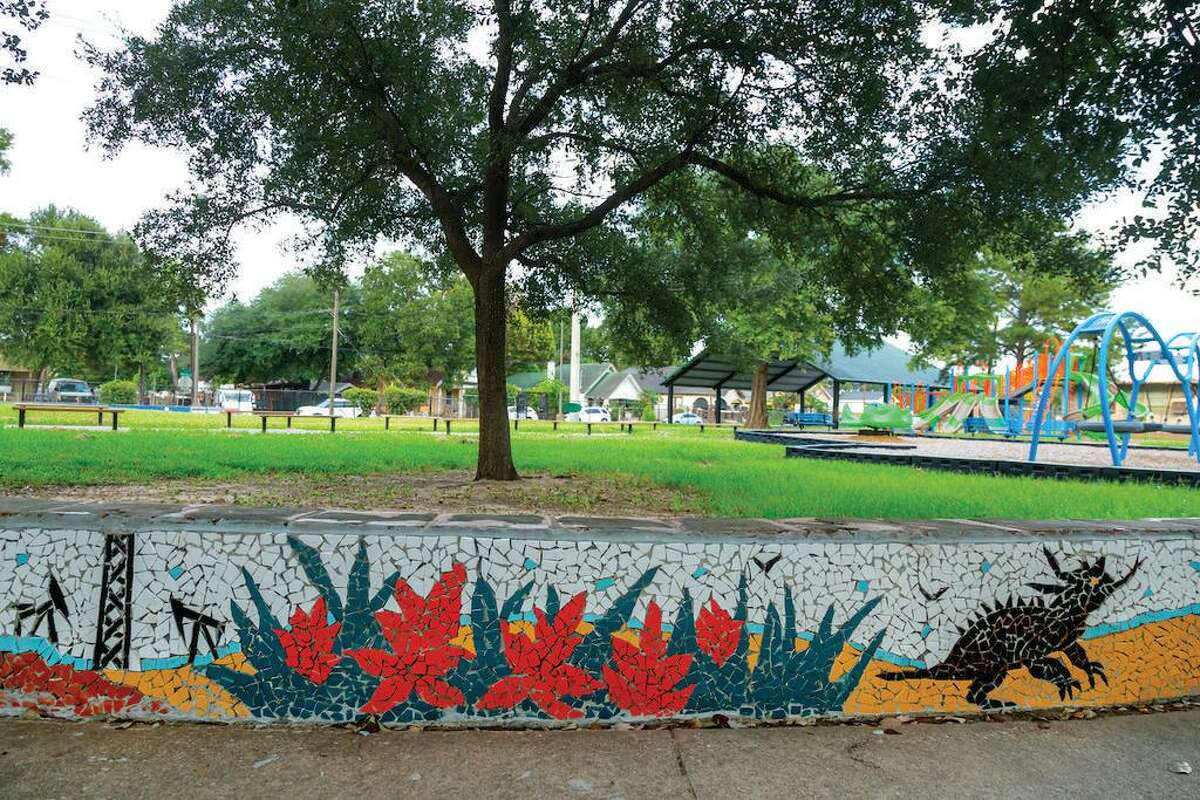 Lawrence Park: Serene Haven in the Heights with Proximity to MKT
Situated in the Heights neighborhood, Lawrence Park is a hidden gem offering a serene and family-friendly environment. The spacious playground caters to different age groups, with swings, slides, and climbing structures. Lush green spaces and a picturesque pond create a tranquil atmosphere, perfect for picnics and leisurely walks. Proximity to the MKT hike and bike trail allows for extended outdoor adventures.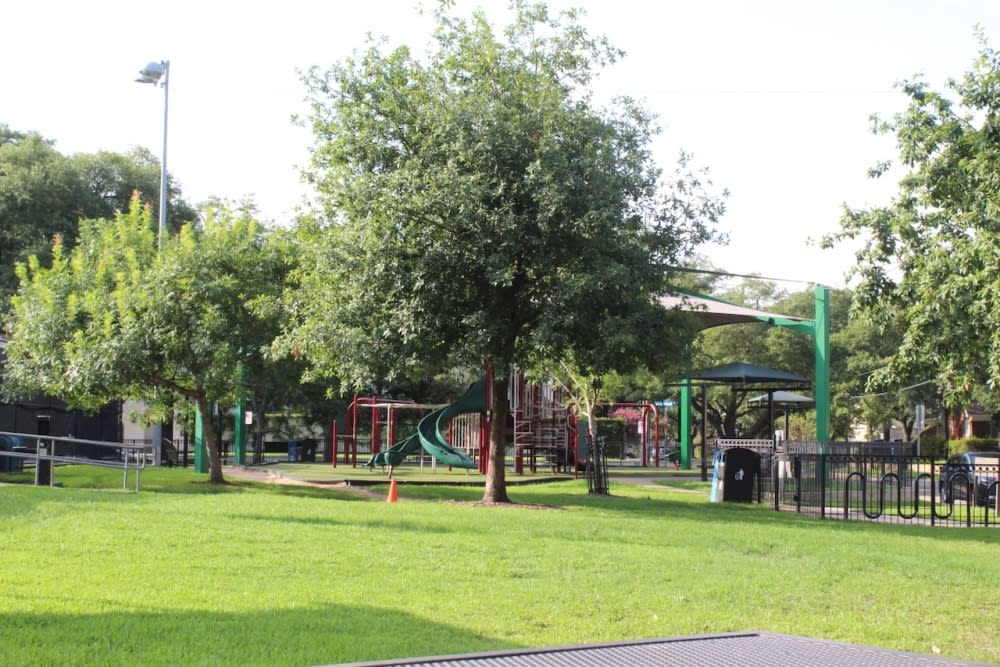 Houston's lesser-known parks hold a wealth of treasures waiting to be discovered. Escape the city's hustle and bustle and embark on an adventure to explore these lesser-known park treasures. Discover enchanting playgrounds, tranquil oases, and picturesque landscapes amidst Houston's urban splendor.
If you're looking to explore homes for sale in Houston, contact CLAYTON KATZ today. As one of the most sought-after real estate agents in the city, Clayton serves a wide range of neighborhoods—from Houston Heights homes for sale to River Oaks real estate. His expertise and dedication to client satisfaction are guaranteed to help you find your dream home - and make sure that it's park adjacent!